Service Learning in Action: Mrs. Hunsinger and her Juniors decorated kindness rocks and then took a trip to Yahoola Creek Park to place them for others to find! "One message at just the right moment can change someone's entire day, outlook, life." How can you be kind today?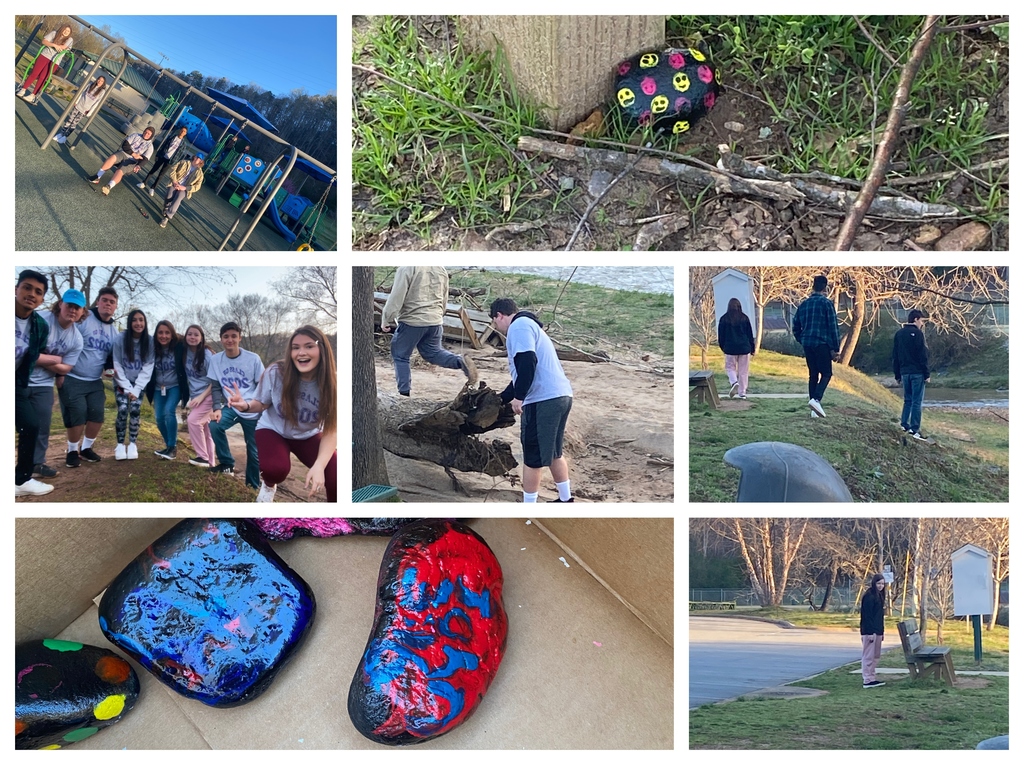 Annah's Little Indian Cheer Camp is back on for this year, and registration is currently open. If your child is interested in attending, check out the details on this flyer. Registration Link:
https://tinyurl.com/x6b8wvka
#BetterTogether #TR1BE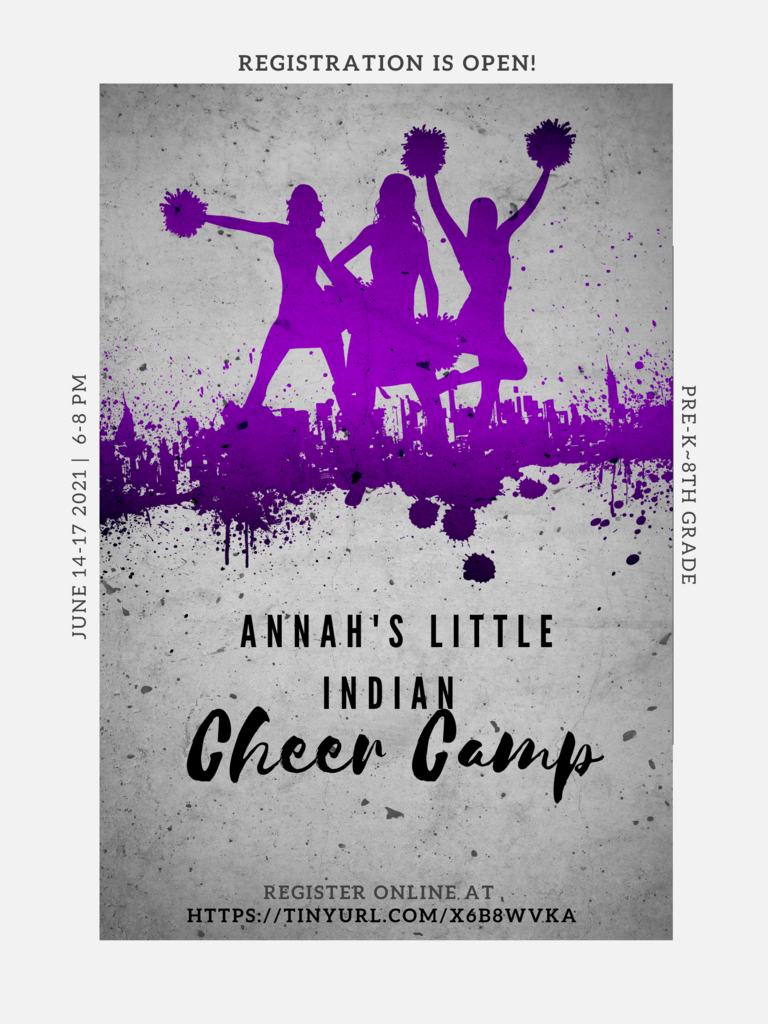 Our first highlight from the Class of '22 service learning projects is from Mr. Fagan and Dr. Covert's advisements. The students cleaned and replanted the gardens at LCHS that are used for environmental science, Spanish and other courses. Good job, Juniors! #FocusedForward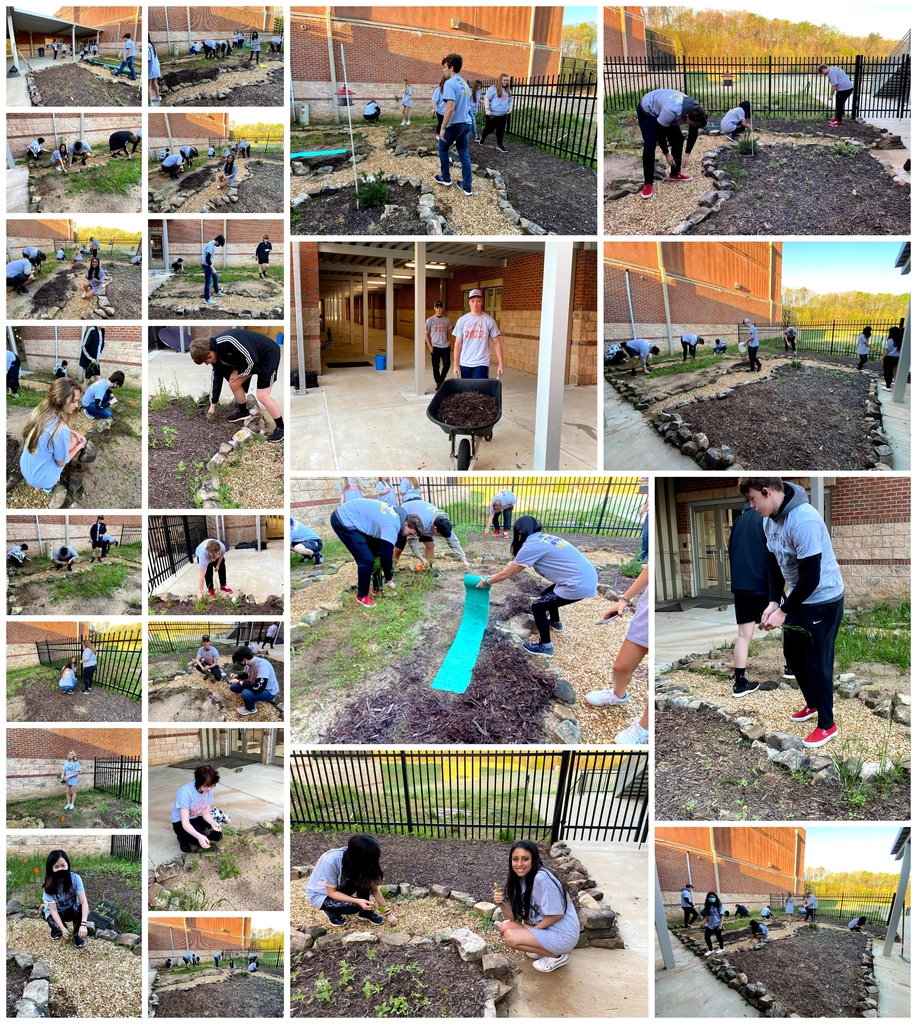 Class of 2022: Senior year is coming up quicker than you think! Make sure you put down these possible dates in your calendar for Senior Portraits this summer. More information from Strawbridge will come out soon!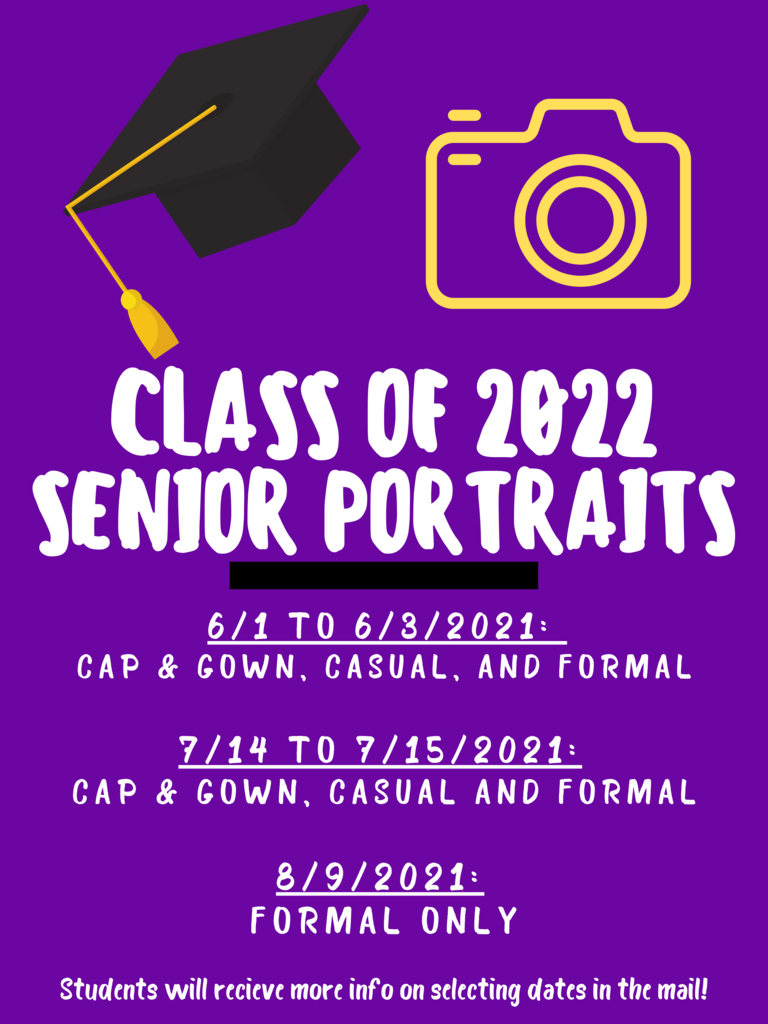 And the winning continues! Congrats to our LC Rifle Team for their big win last night and advancing to state competition! #FocusedForward #BetterTogether #LCProud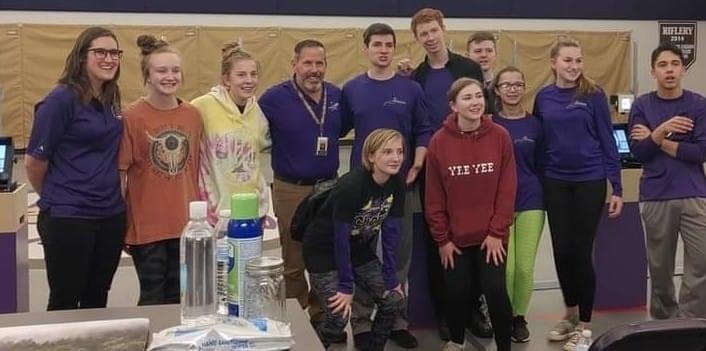 LCHS Rifle team qualified for the State GHSA Rifle Championships after a semi-final win against North Cobb last night (1144-1113). The State Championships will be held on Saturday April 24th in Griffin, Ga. Liv Lusky was the top markswoman with a 288/300. Thank you for your support of our athletes! Go Indians!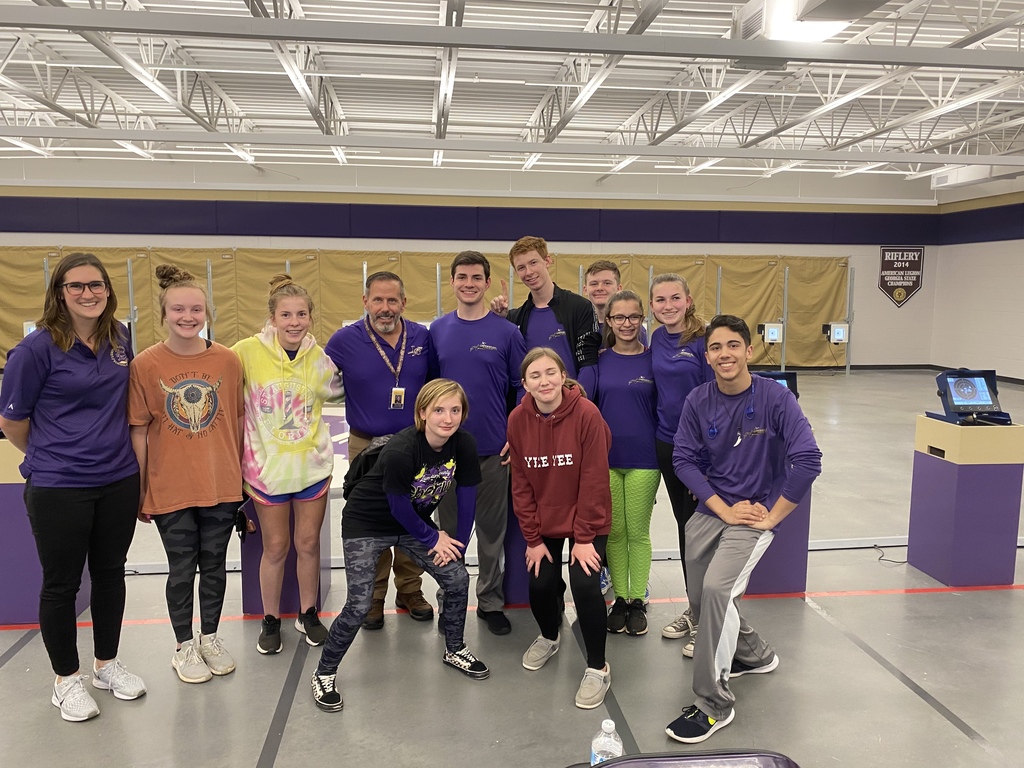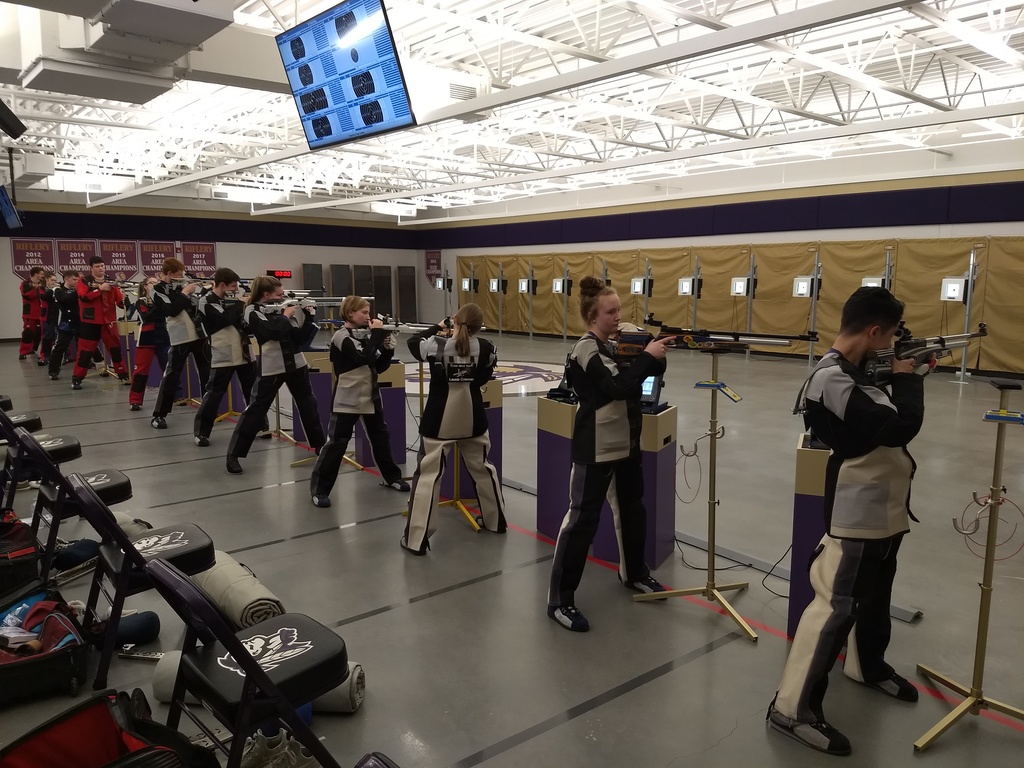 Congrats to our newest region champs! Our Lady Indians Soccer Team at LCHS just won the 7AAA Region Championship! We are #LCProud! #FocusedForward #BetterTogether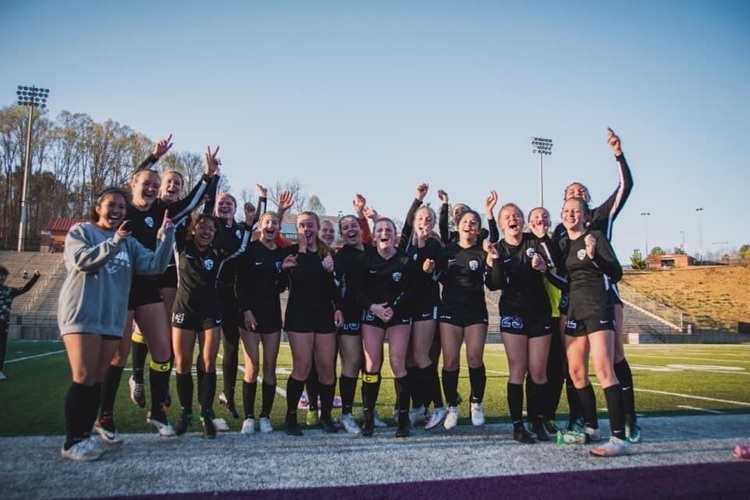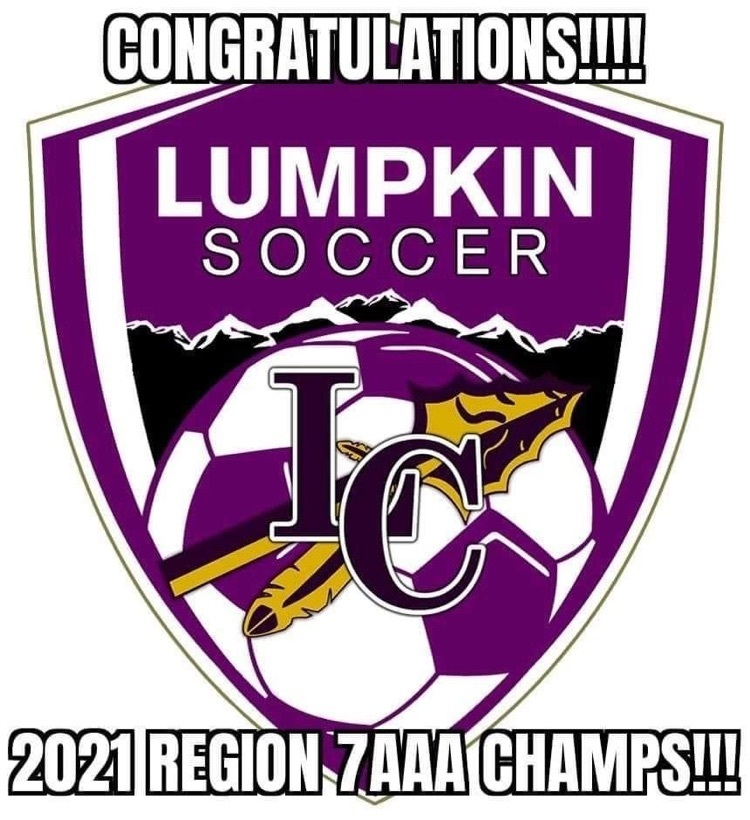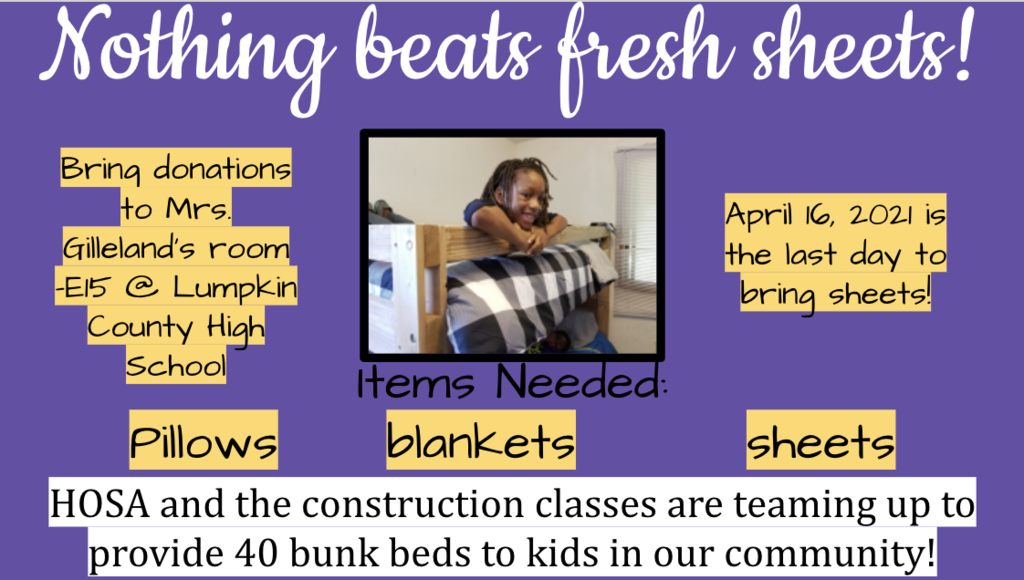 In partnership with NGHS, our annual Athletic Physical Day is this Thursday, April 15th beginning at 2:30 PM. Forms can be picked up in the front office of LCHS. Physicals are only $10 per athlete and they are valid through the end of next school year (May 2022). Make sure you get your form in advance to fill out, and show up to the Tribe House as close to 2:30 as possible! #BetterTogether #FocusedForward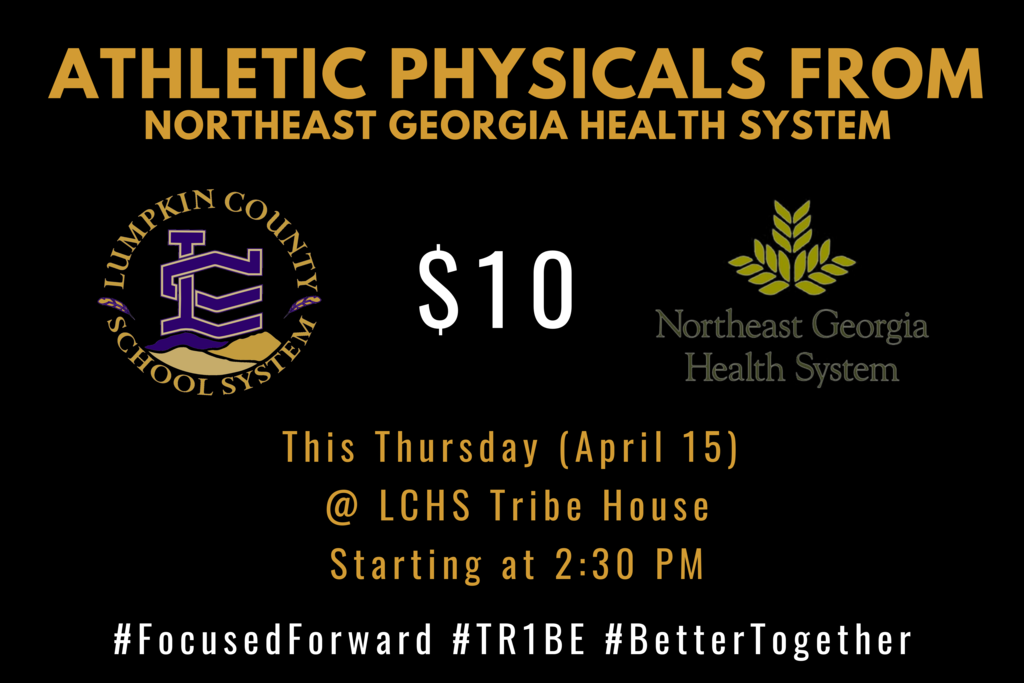 It is that time of year, FFA annual Plant Sale!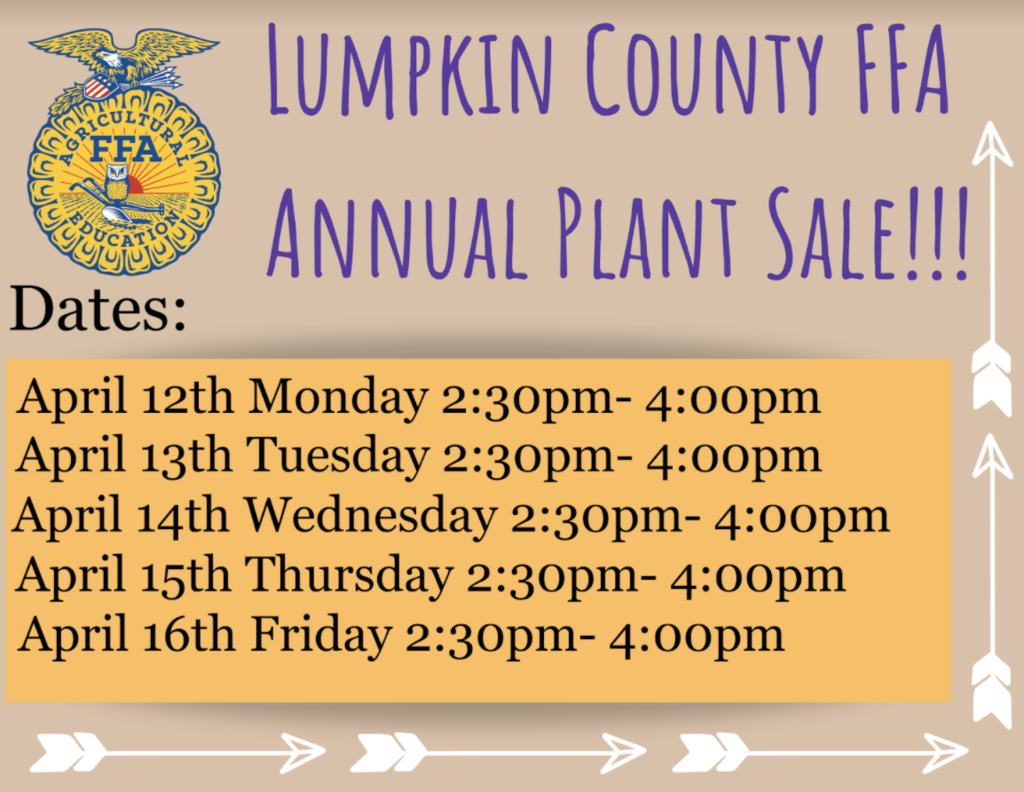 Today, French students colored Easter eggs using an Eastern European technique with wax and egg color. They would like to thank Jacqueline Nilsen with Paint the Music for suppling egg cozies to make the process even more enjoyable! LCHS would like to wish you all a very Happy Easter and Spring Break from Ms. Zdroba's French classes!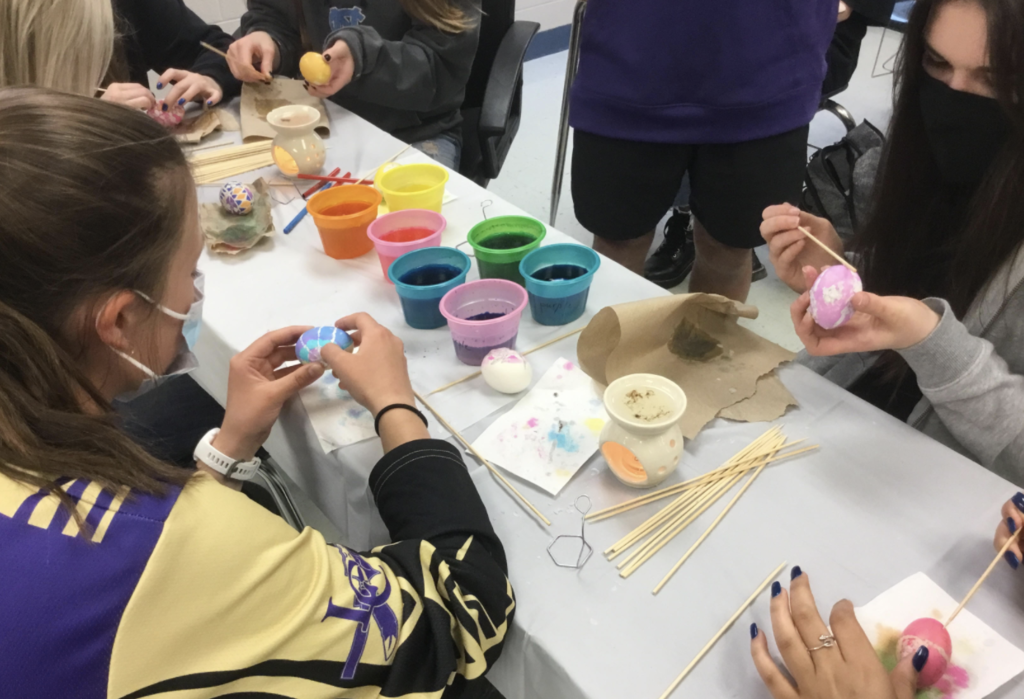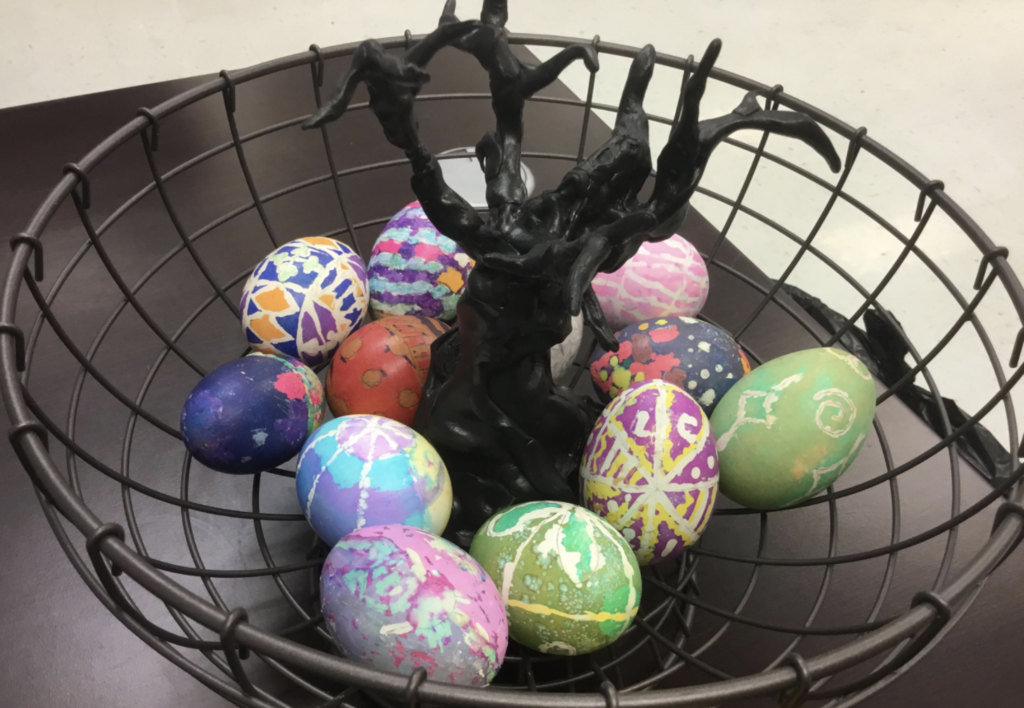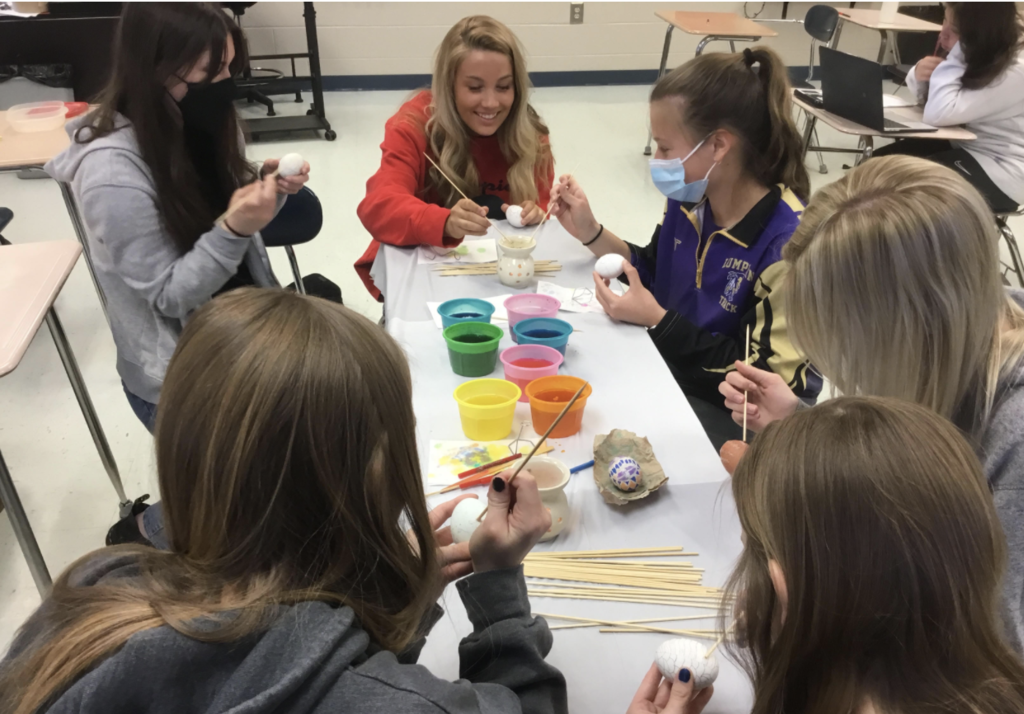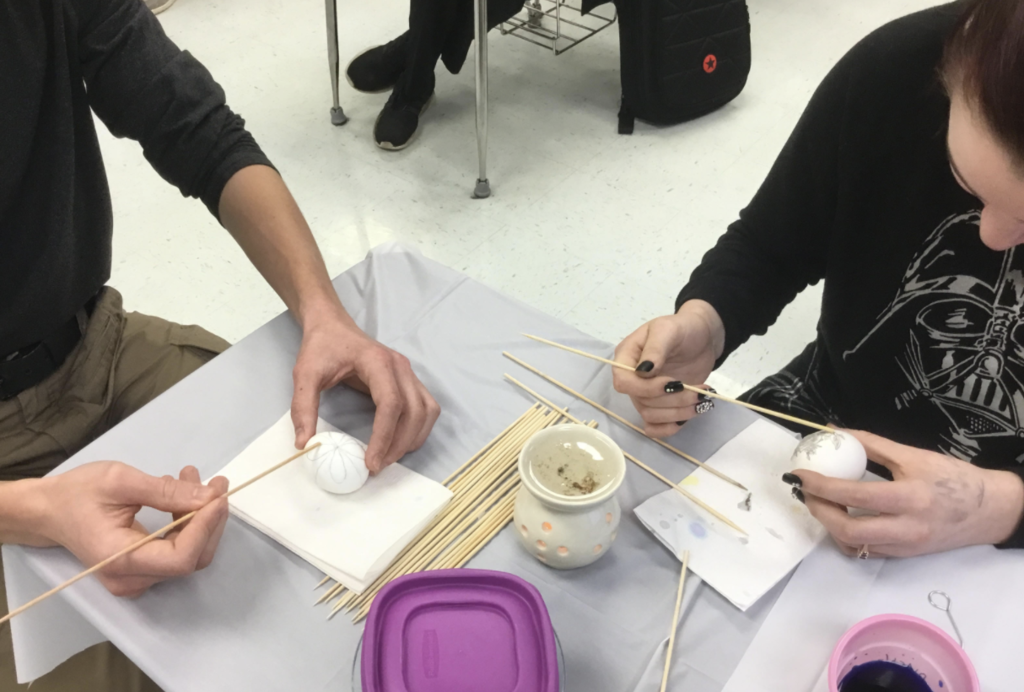 Lumpkin County High School's AAA Center will be featured on Channel 2 WSBTV at 4:50 PM (precisely!). Tune in this afternoon to hear and see what makes our school district stand apart! #FocusedForward #TR1BE #BetterTogether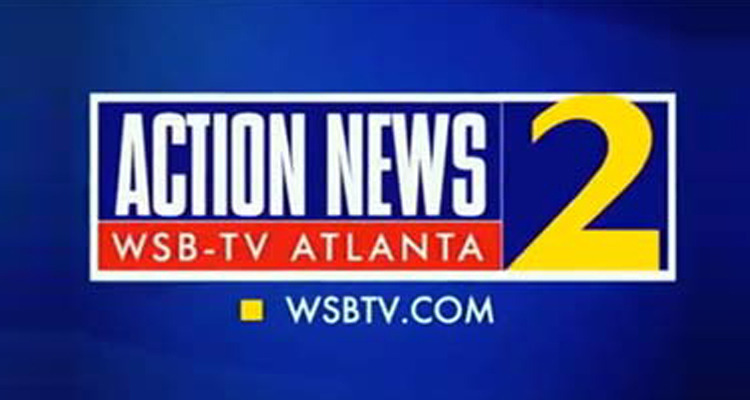 French student Michael Ostertag is ready for the Modern Language Day event organized virtually this year by UNG. This year he contributes with "France on my mind," a beautiful artwork that envelops several French symbols.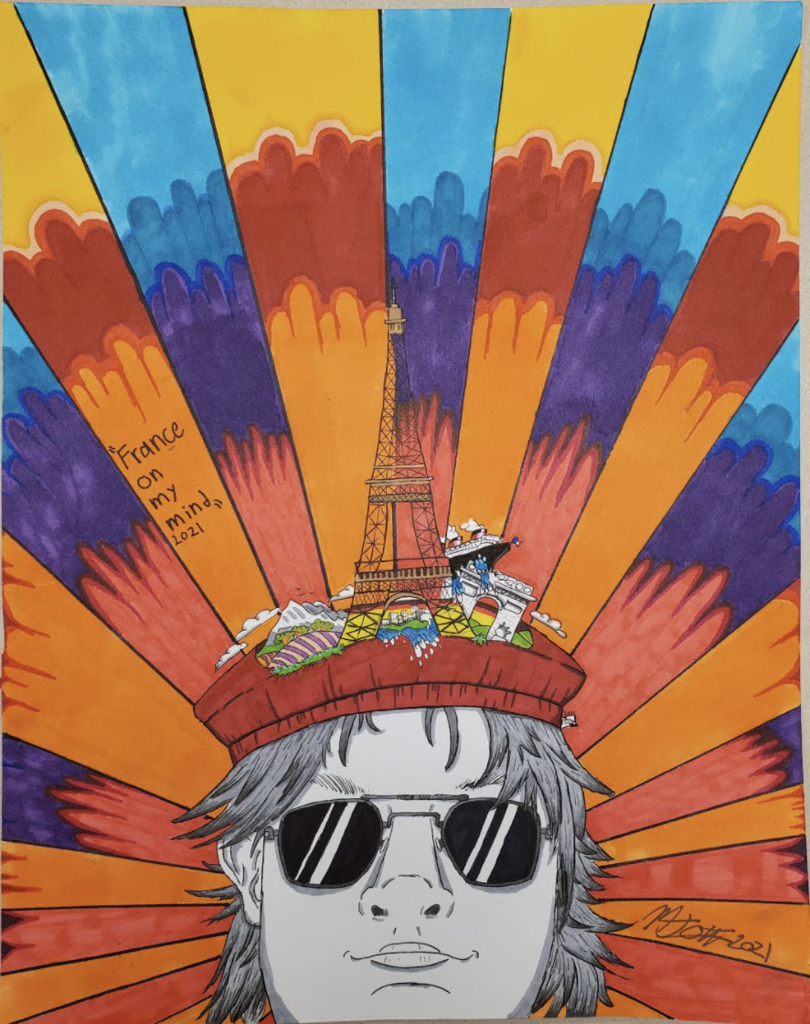 What do you do when it rains out your egg hunt? Use the green room of course! Mrs. Hunsinger's ECE II class hosted an egg hunt today and worked on math skills like sorting and graphing with the found eggs. Happy Spring!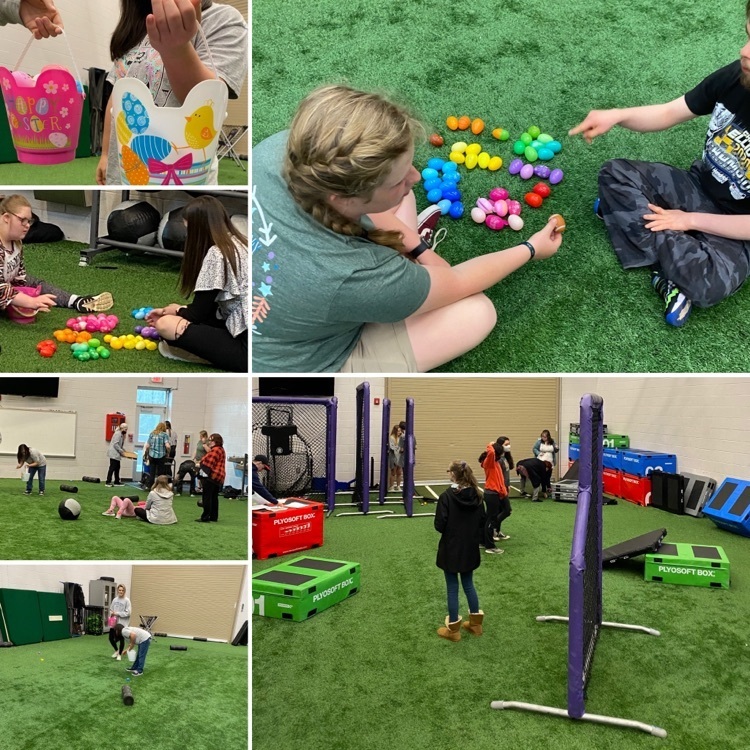 LCHS CTAE is excited to partner with Sleep in Heavenly Peace for a bunk bed build this Friday! To make sure our students and volunteers are well-nourished, LCHS School Nutrition will provide the lunch. When we all work together, great things happen in LC! #BetterTogether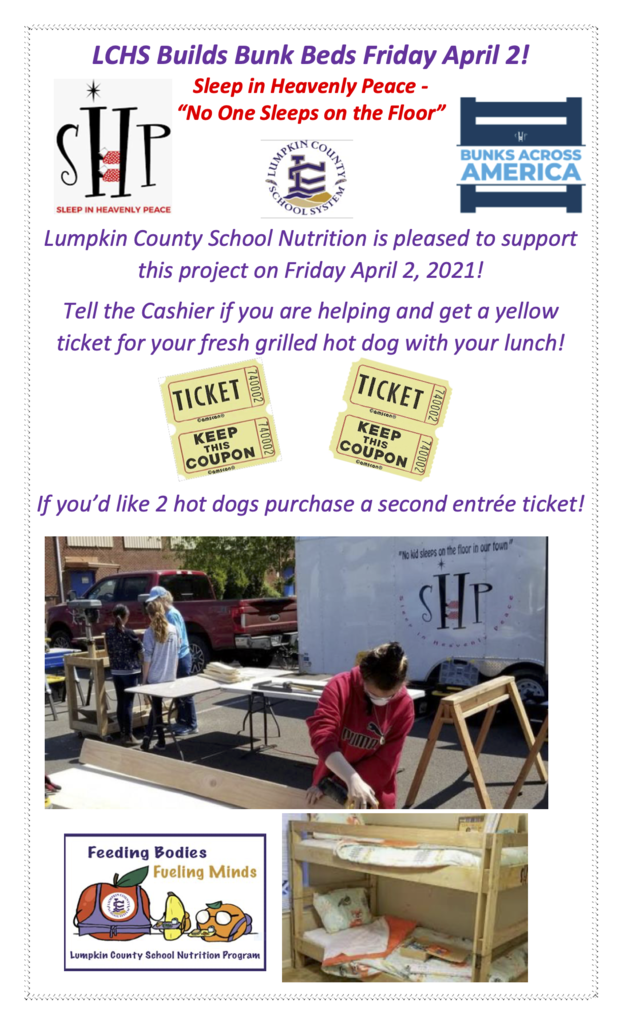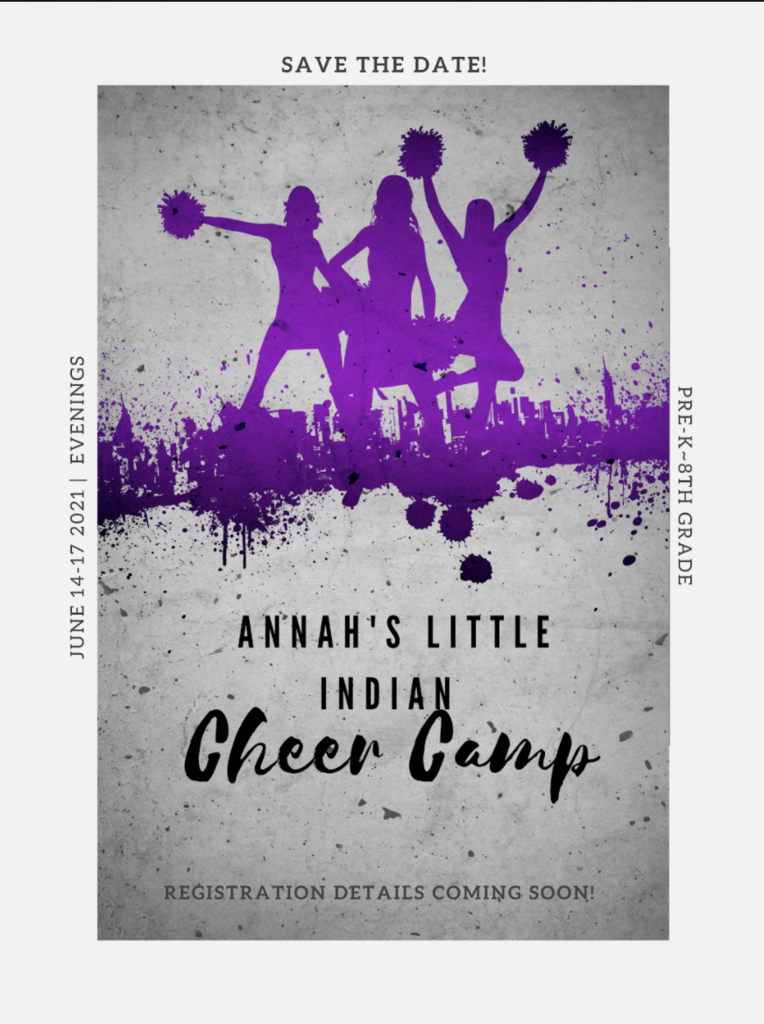 Mr. Fagan's Forensic Science Classes were hard at work today studying the principles of decomposition in a forest ecosystem.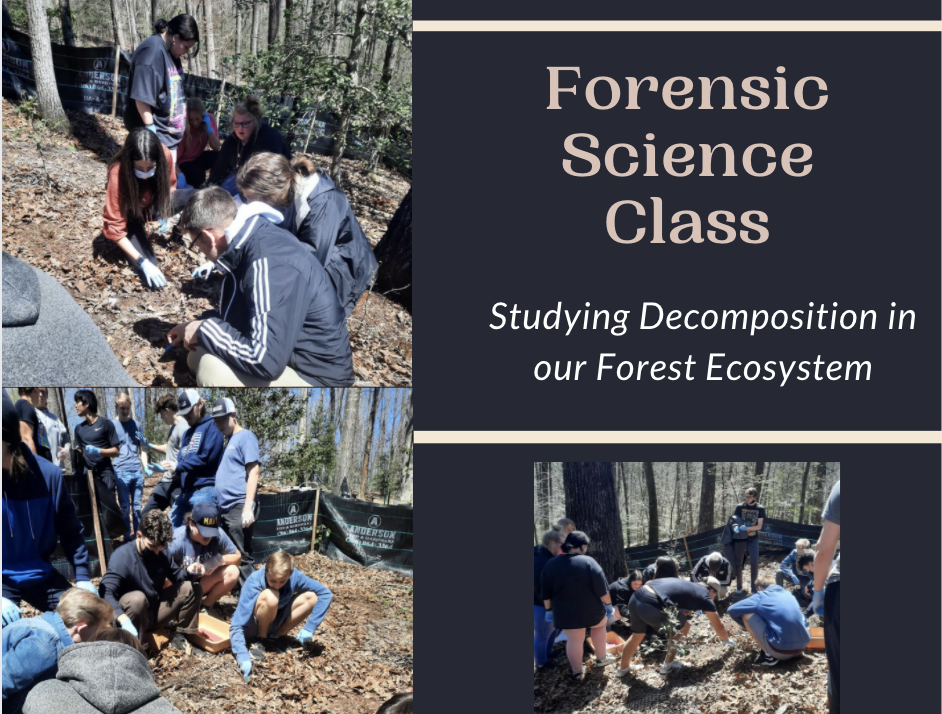 Come out support our 6-12 LC Band programs at Lumpkin County High School for their Large Group Performance Evaluations Festival this Thursday, April 1st!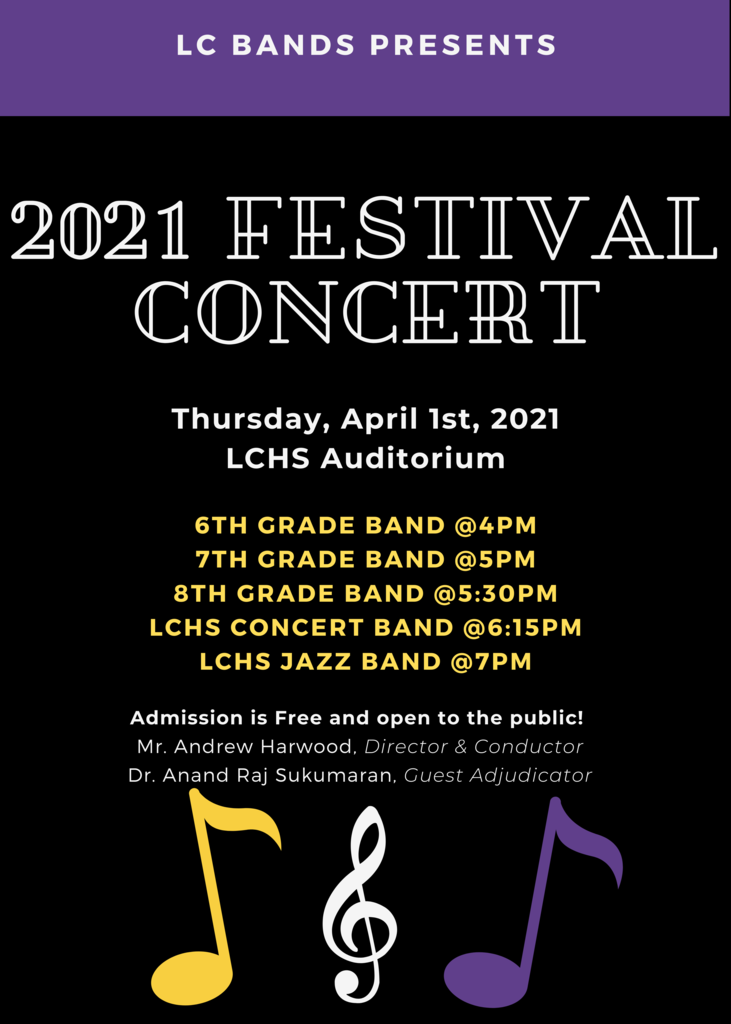 Congratulations to our students that went through a rigorous audition process to participate in the District 9 Honor Band at Fannin County HS! After rehearsing for a total of 5 hours, they proudly put on a concert Saturday afternoon. (L to R): Mr. Harwood, Ethan Fox, Najja Hughey, AJ Lee, Piper Spraker, Luke Schofield, and Owen Woody.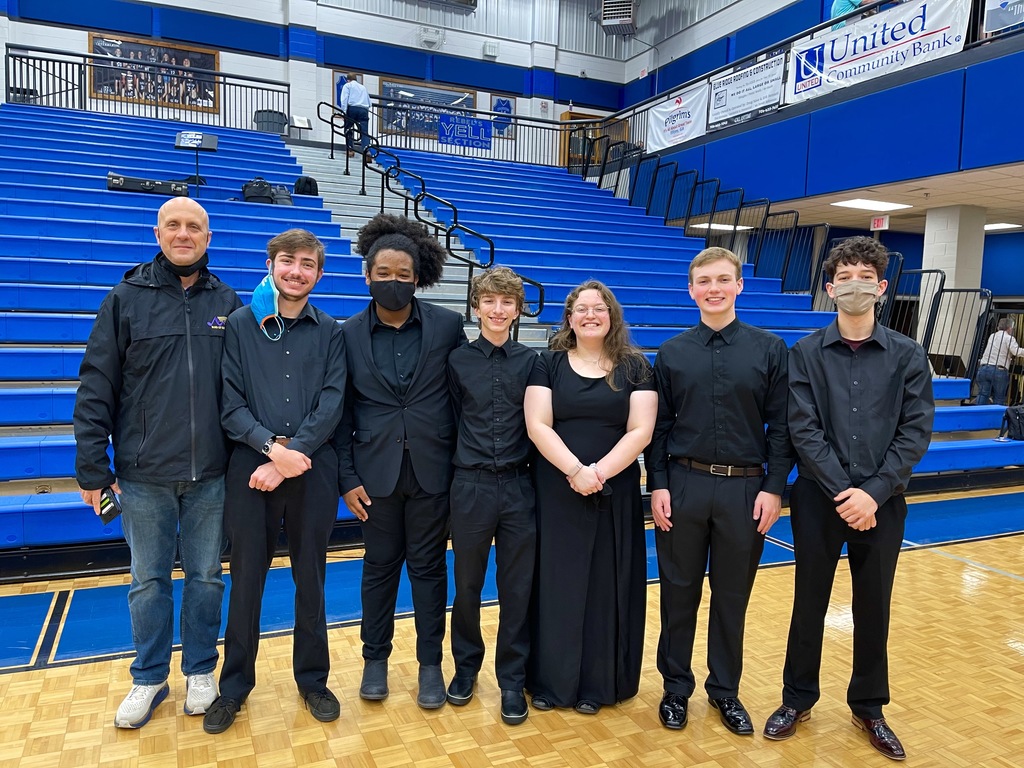 Parents of Seniors: It is not too late to get a great deal on a graduation banner and yard sign for your graduating senior! For a limited time, when you purchase both a banner and a yard sign, receive 10% off your total purchase!! All graduation banners will be hung along the fence of Cottrell Field prior to and during graduation. You are free to take your senior's banner immediately following the ceremony. All senior signs will be available for pick up at the school any time after May 10th. We are now accepting credit/debit cards! You can order one of two ways. Option 1: Print and fill out the appropriate form and bring it to the high school along with a cash, check or credit/debit card information. Then email your high-resolution photo/s to the address on the form. Option 2: Click on the appropriate link and fill out the form electronically. Bring in your cash or check or pay online with the link. Then email your high-resolution photo/s to the address on the form. Senior Banner Google Form:
https://forms.gle/PbBefRr989Ejqkhn6
Senior Sign Google Form:
https://forms.gle/ChnCrSKeD3FKuFAW9
Instructions for payment are in the Google Forms:
https://freedonationkiosk.com:9011/lumpkin/donation/new